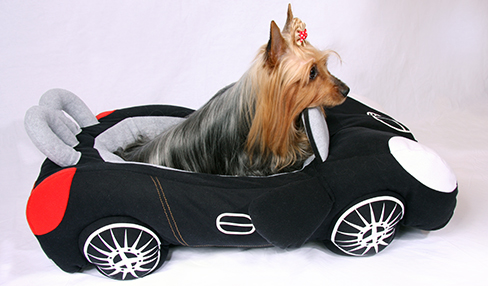 Own bed is an important thing for a dog! The kind of bed where it's nice to lie down and where you can sleep in peace. Choose personalized and characteristic sleeping places for each pet. Many dogs and cats love their own little house with a roof over their heads. There are several options for house models, all of which are collapsible and easy to take with you on trips.
There are also round, rectangular, edged and back beds as alternatives. And lots of colors and patterns.
Depending on the nature of the pet and the rest of the interior, you can choose a casual denim bed or, for example, an amazingly fine royal bed! Of course, also dog blankets and blankets for home and travel.